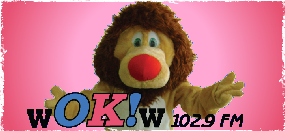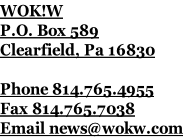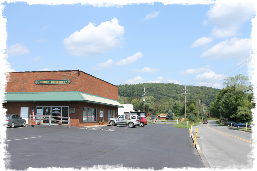 Pun for Fun
The invisible cows were herd, not seen
Keep informed on what's going on in our community! Stay tuned to "A Closer Look" on Sundays at 7am and 7pm
Make Every Day Small Business Saturday and Shop Our Advertisers.
Curwensville and Clearfield High School Football can be heard on OK 102.9


Critter Corner
If you have a lost or found pet, call us at 765-4955

Is your non-profit group or civic organization holding an event for Halloween? Let us know and we can add it to our Halloween Happenings page, coming soon! Fax your info to 765-7038 or email us.