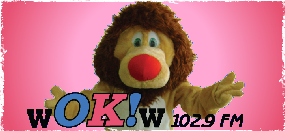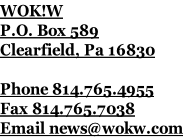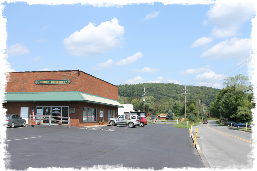 Pun for Fun
What's the difference between a hippo and a zippo?
One is really heavy, the other is a little lighter
Keep informed on what's going on in our community! Stay tuned to "A Closer Look" on Sundays at 7am and 7pm
Make Every Day Small Business Saturday and Shop Our Advertisers.
Curwensville and Clearfield High School Football can be heard on OK 102.9

Critter Corner
Lost Dog - Name: Bear Bear. Male, Tea Cup Chihuahua-Pomeranian Mix. Black with white on chest. Blue Collar with Tags. Last seen in the Wolf Run Area. Reward if returned/found. 762-7557
If you have a lost or found pet, call us at 765-4955
Upcoming Events
Rotary Day - Have you every wondered what the Rotary does? Stay tuned to Ok 102.9 all day Saturday July 2nd for details about the organization