Download TuneIn from the App Store or Google Play to listen live on your smartphone now!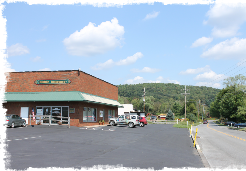 That's right, all you need to do is click on the ticket above and listen to the sound. If you can figure out what the mystery sound is, send us an email with your answer. If you guess correctly, you will be entered in our weekly drawing to win a set of 4 amusement park passes. This week we will be giving away a set of 4 passes to the Pittsburgh Zoo and PPG Aquarium. Normal contest rules apply and can be found here.
Puns For Fun
Never befriend assassins. They're all backstabbers.
Are you ready for some SUMMER FUN?
Check out our contest page for details!
Live Broadcasts of Lady Tide Softball Playoff Action begin this week!
Go Tide Pride!